MetaLab Research Group
Our research group focuses on developing new materials capable of responding to external stimuli by altering their properties in a predictable manner on demand. We are interested in current topics of reconfigurable mechanical metamaterials and bio-inspired materials, as well as fundamental issues of failure, instability, and wave propagation in materials. We engineer new materials and metamaterials by harnessing sophisticated structure-property relationships, while machine learning assists us in this task. We perform experimental, numerical, and theoretical studies, actively engaging in interdisciplinary collaborations with other research teams.
News
Laboratory on the News
Our research and recently initiated Spaghetti Project were highlighted on the news! Check out this episode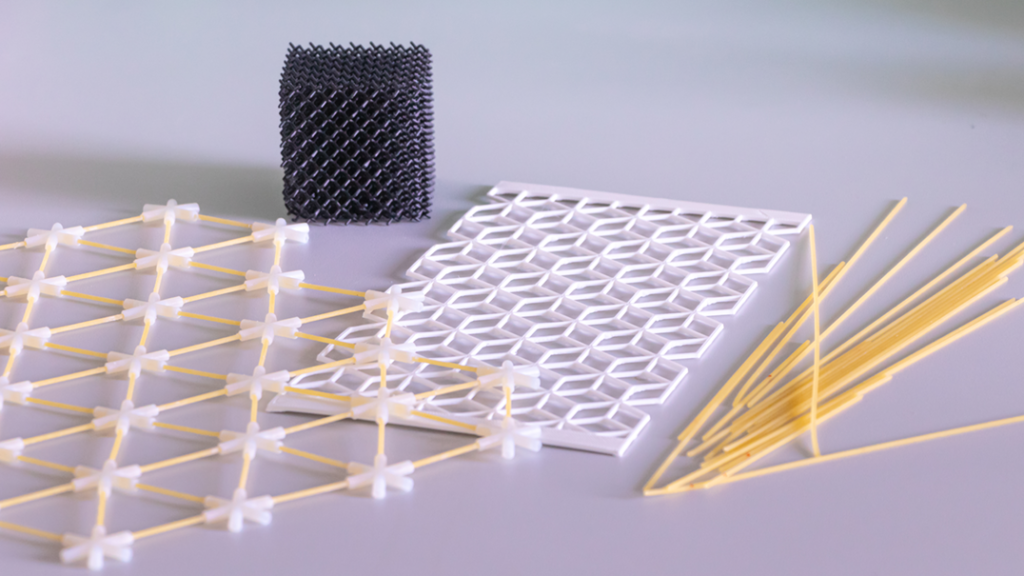 Spaghetti Project
As the part of Freiburger Wissenschaftsmarkt we presented a public science "Spaghetti-Project"! Everyone can contribute to this project by performing simple experiment at home and submitting the results. If we gather enough data, you will be a co-author of the scientific manuscript!
Check out the details of this project here
Welcome Gerrit!
Mr. Gerrit Felsch joined our group as PhD student. He will work on the adaptive mechanical metamaterials that can be reprogrammed after manufacturing.
Welcome Indre!
Ms. Indre Jödicke joined our team to work on booster project "Heterogeneity as an ally against defects". She will study the lattice materials that are tolerant to the manufacturing defects
New equipment
We received new equipment, including 3D printers, CCD camera, modal shaker, ICP accelerometers, and many other smaller things.